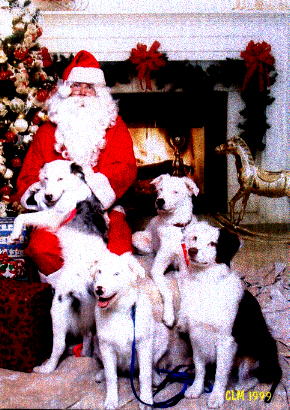 These are my aussies. I own four of them and YES they are all deaf. They vary in ages from six month to almost three years.

Luv-Ee is the one in Santa's lap. You can see how she got her name. She is currently training in agility and has entered one trial. She is working towards becoming a certified therapy dog this year. Luv-Ee is a 2 1/2yr old girl, spayed, with a tail and came from a shelter in FL.

Sirius is laying beside Santa. He is also about mid way thru his agility training and also currently begining his Frisbee dog training. Sirius is a 20mo old, neutered male that was rescued from a shelter in AL.

Q. Dee is the red tri. She was saved from being killed by her breeder's in FL. She is a one year old girl, spayed. She has been training in agility since she was nine weeks of age. She too, is training to be a Frisbee dog and hopefully a therapy dog as well.

Darius is the little white boy sitting. He is 6mo old and came to me from CA becuz his breeder did not want to put him down. His sister was also deaf and lives here in FL now too.


I do love my deaf aussies. No I do not promote breeding them, but in the event they come along, I promote not putting them to sleep. My dogs are like any other dog except they can't hear, but they don't know they are different. We compensate for that in the same way humans do......using sign language. My oldest girl, Luv-Ee, knows 20+ hands signs...some being Speak, Sit, Down, Come, Stay, Go(like to go out ahead of me), Look, Go Find, Ball, Bang(as in playing dead), Beg, etc.

Here are some more pics.........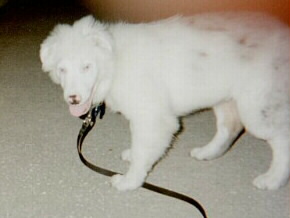 DARIUS AS A 13WK OLD BABY!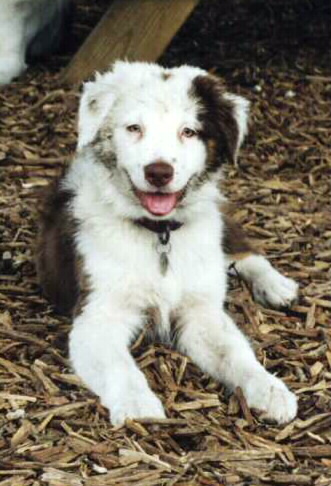 Q. DEE AS A FOUR MONTH OLD BABY!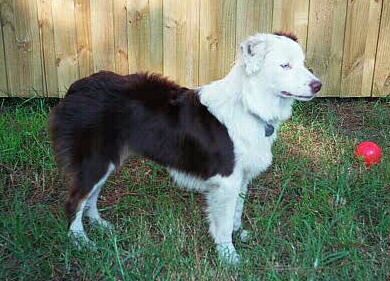 Q. DEE SHOWING HER PRETTY SELF, 7MO.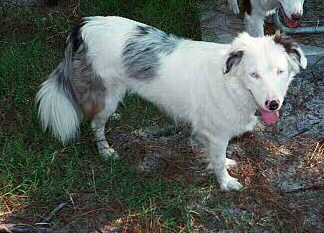 LUV-EE AND HER PRETTY FULL TAIL!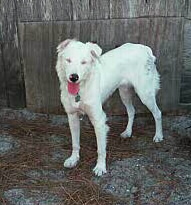 SIRIUS AND HIS SKINNY SELF AT 15MO OLD.






Well these are my DEAFIES! They are also have to hearing counterparts in my house......... Daffnee, my German Shepherd/Shar-pei mix and Cassius, my Dutch Shepherd.